We're stoked to announce that Mismatch Session Ale has been awarded a gold medal at the 2023 Australian International Beer Awards (AIBAs).
The Australian International Beer Awards is one of the most esteemed beer competitions in the Asia-Pacific region. Organised annually by the Royal Agricultural Society of Victoria, the AIBAs see a huge number of breweries submitting their beers in can, bottle and keg format to undergo a comprehensive judging process.
Winning a gold medal for one of our favourite beers – and one of your favourite beers – is a great result and we are very proud. The Sesh wasn't our only medal winner though, and getting any medal at all is an achievement worth celebrating – read on to find out more!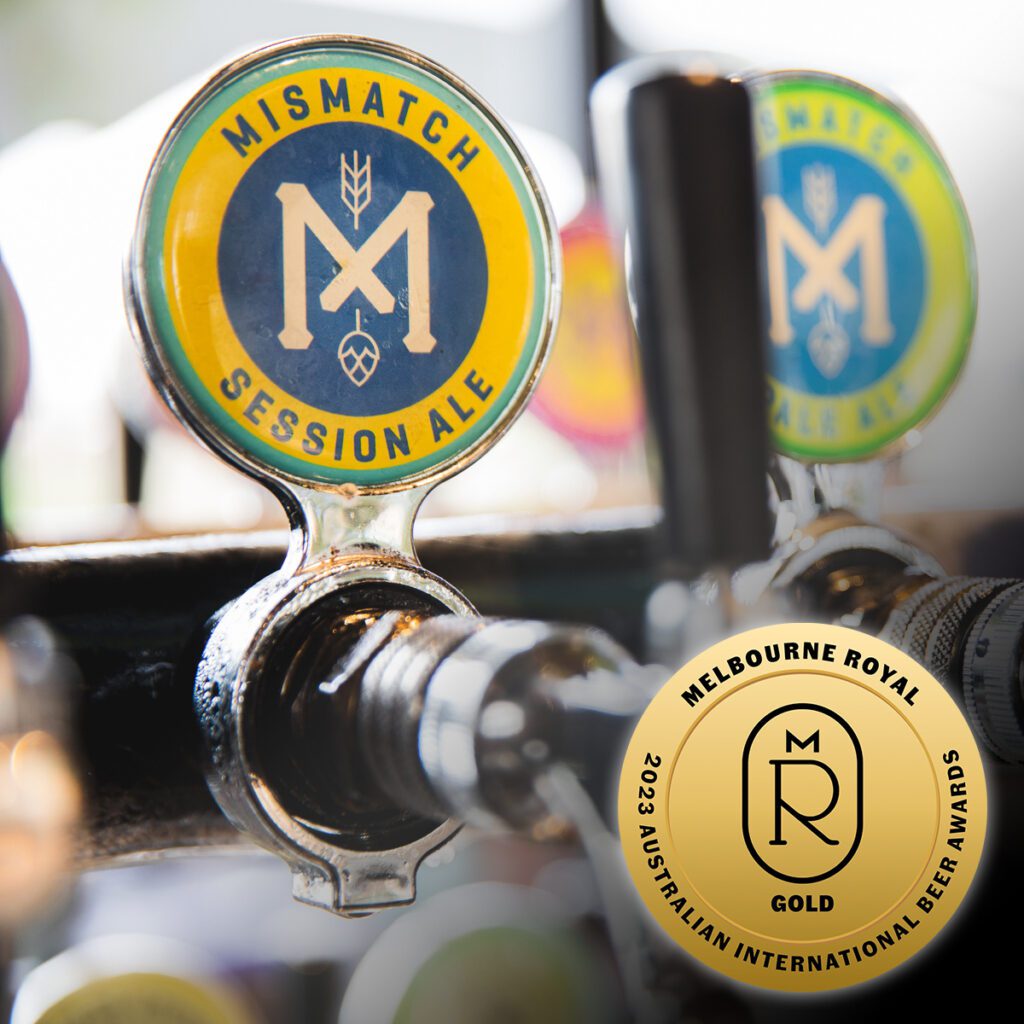 Mismatch Session Ale
Mismatch Session Ale's character is all in its name. Our brewers wanted to create a beer that was lower in ABV, so responsibly "sessionable", but still full of flavour. The goal was to brew a beer that encapsulated summer, was refreshing, and showcased both local Australian galaxy hops and US citra hops. We love how much beer drinkers have embraced this beer, particularly in our home state of South Australia. It's fantastic to have AIBA give it their nod of approval as well.
2023 AIBAs – Mismatch Results
GOLD Mismatch Session Ale Keg – 6B Australian Style Pale Ale (Best Australian-Style Pale Ale)
SILVER Mismatch Session Ale Can – 6B Australian Style Pale Ale (Best Australian-Style Pale Ale)
SILVER Mismatch Lager Can – 2A Munich Style Helles (Best European-Style Lager)
SILVER Mismatch Hazy Pale Keg – 7B Juicy or Hazy Pale Ale (Best Modern Pale Ale)
SILVER Mismatch Pale Ale Can – 8B American Style (Best International-Style Pale Ale)
BRONZE Mismatch Pale Ale Keg – 8B American Style (Best International-Style Pale Ale)
BRONZE Mismatch Dark Keg – 5D American Style Dark Lager (Best Amber / Dark Lager)
BRONZE Mismatch Strawberry Sour Can – 16E Other Wheat Beer (Best Wheat Beer)