All the flavour but without the ABV!
With more and more people looking for that compromise where they can still enjoy that beer at the end of the day but avoid the booze, a non-alcoholic tinnie is a perfect option! We worked hard to create a non-alc alcohol beer that doesn't taste thin, but still tastes like a beer with hoppy aromas. You can find Mismatch Zero Pale Ale at Woolworths Supermarkets, our brewery door at LOT.100 as well as select independent bottle shops across Australia.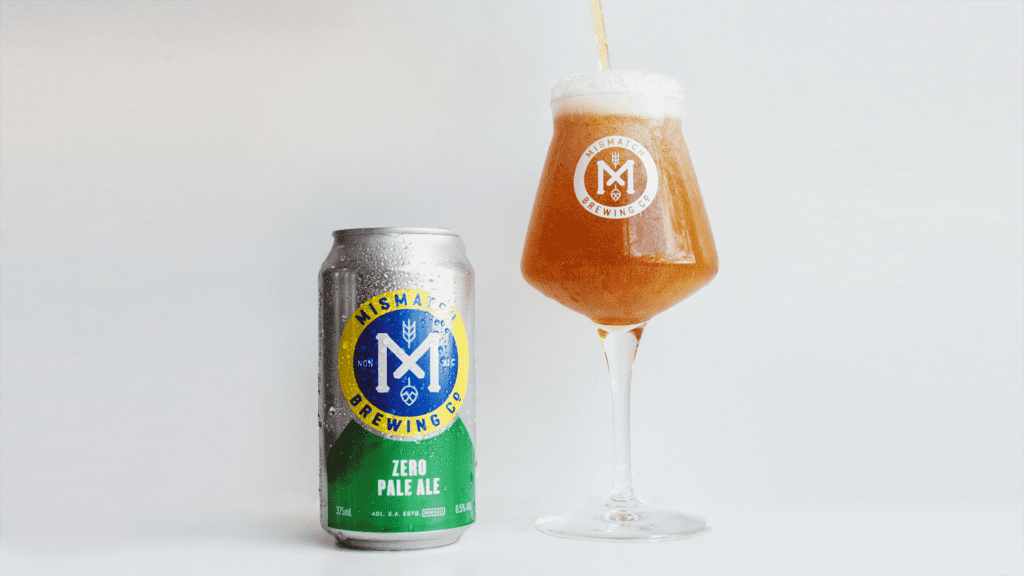 Mismatch Zero Pale Ale has a bright appearance with a nice white head and a slightly golden/light brown hue. The aroma alludes to citrus, pops of passionfruit and slight tropical notes. On the palate, we taste a light crystal sweetness with a noticeable bitterness (which is in balance). After the first and second sip, you forget this is a non-alcoholic beer. Cracking little drop for someone who is watching their alcohol intake but just feels like a beer!